5 Ways to Use Social Media in Your Job Search
by Cathy Zimmermann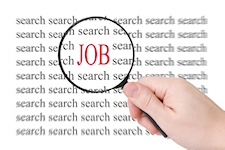 With more and more employers using social media to screen and recruit candidates, jobseekers need to incorporate the same strategy in their job search. Here are five ways you can put the power of social networking to work for you.
LinkedIn is and always has been a professional network, and for many people a LinkedIn profile is a must-have, not just for finding a job, but for building a career. A full LinkedIn profile is essentially an online resume, with a tool for requesting and posting online recommendations from people who can speak for your work at companies or colleges listed in your profile. Even if you don't really have a career yet, LinkedIn has much to offer job seekers. LinkedIn Groups, LinkedIn Answers, and LinkedIn Today can provide insight into what it's like to work in your field. You can search for openings on their job boards, and recruiters use LinkedIn to find candidates to fill jobs that haven't even been listed. For more information on getting started with LinkedIn, see my article here on Business Know-How.
BranchOut is a free Facebook app looking to serve a larger market than the mostly white-collar LinkedIn. By using the more social platform of Facebook, BranchOut goes beyond the circle of people in your academic and professional life and connects you with Facebook friends who may not be in your field, but may still be able to connect you with an employment opportunity. Like its competitor LinkedIn, it also includes a recommendation feature. Most people find success in their job search by making connections through people they know. If your largest circle of friends is on Facebook, BranchOut may be the answer for you. Just make sure there isn't anything in your public Facebook information and photos that you don't want a potential employer to see!
JobsMiner is a job aggregator that utilizes social media to find its listings. It searches public content on Facebook, Twitter, LinkedIn, blogs and forums for current job listings. You can filter results by job title, location, network, and date posted; and even have a daily or weekly email update of jobs that meet your criteria.
Corporate Twitter pages often list job openings even before they are posted on the company website. TweetMyJobs allows you to do an instant search by job title, industry and location, or "follow" a job channel on Twitter so job tweets appear on your Twitter page as they are posted. TwitJobSearch allows you to search tweets for job listings by location, job title and salary range.
Consider using video or a video interview to stand out from the crowd. Spark Hire is a video job board and online interview platform. You can sign up for free, create a profile video, apply for jobs and do a video interview, live or recorded. You can share your video with a private link. Todd Van Hoosear, a lecturer at Boston University interviewed in BU Today, even suggested a short video on YouTube, where he says senior-level hiring professionals may be looking.
Remember that even if you are not actively using social media platforms to search for jobs, potential employers may be checking your profiles for reasons not to hire you, so check your privacy controls and public information to be sure you are putting your best face forward.
Cathy is a staff writer and digital media producer at Business Know-How and a graduate student in the Stony Brook Southampton MFA program for writing and digital media.